Love Music Hate Racism
KIOKO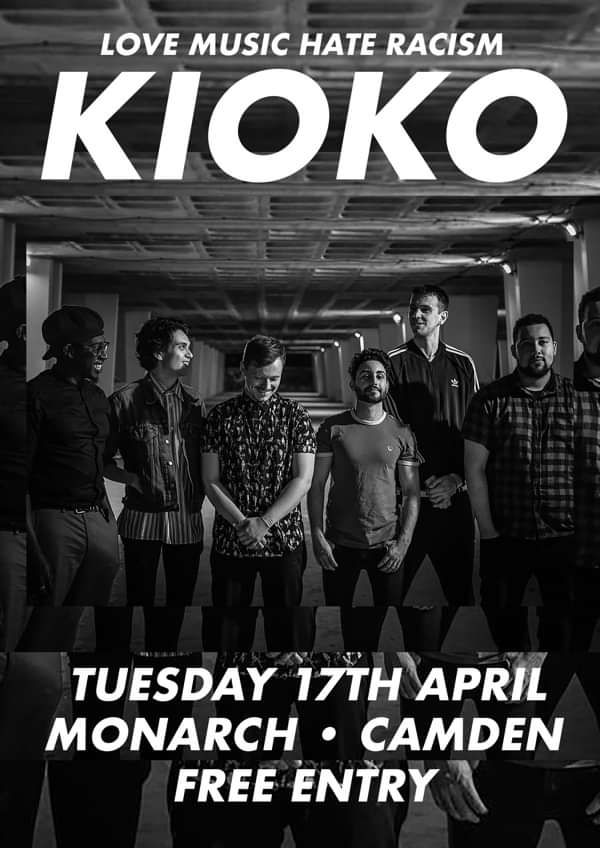 This Show is Free entry
Love Music Hate Racism (LMHR) was set up in 2002 in response to rising levels of racism and electoral successes for the British National Party (BNP). "We use the energy of our music scene to celebrate diversity and involve people in anti-racist activity, in the tradition of the Rock Against Racism (RAR) movement of the late 1970s. There have been now been many hundreds of LMHR events, from large outdoor festivals to local gigs and club nights."
On this tour LMHR presents the incredible KIOKO!!
Kioko are a group of like-minded, multicultural musicians who have embarked on a journey to bring people their own brand of pop. A band of big personalities and even bigger song hooks, Kioko pride themselves on writing accessible, head bopping tunes, but also take pride in the fact that their music is sociologically and politically relevant to today's ever changing society.
Very special guest to be announced....