No Brainer & Teen creeps presents
KHARTOUM
+ GOODIES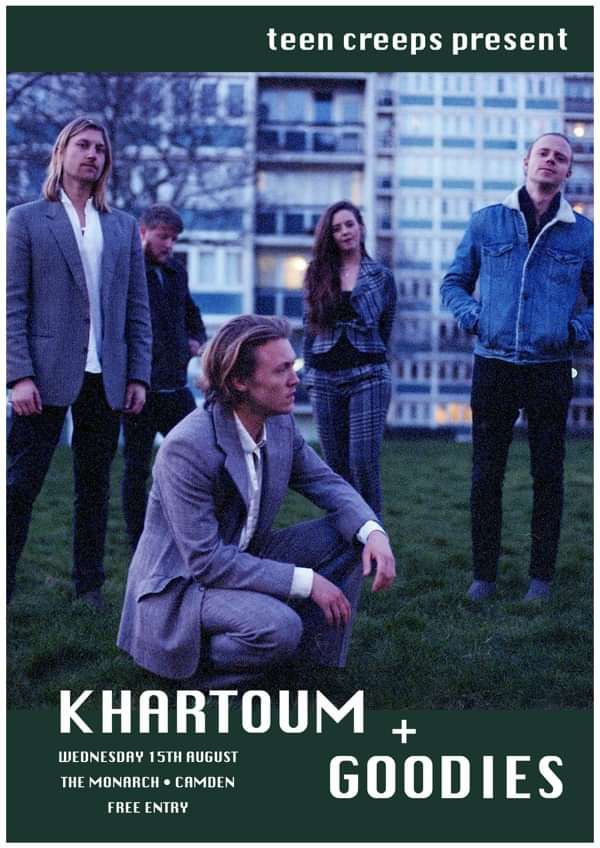 Teen Creeps present: KHARTOUM Band + Goodies + No Brainer Djs The Monarch Camden Friday 15th August 20:00 - 00:00 FREE ENTRY
Born in the basements of London, this newly formed quartet have been raging under the radar. Bringing rock 'n roll bubbling back to the surface, join the trail and follow the noise
Line Up
KHARTOUM are a new London-based, psychadelia-laced rock n' roll five-piece.
The band are currently touring in support of their debut self-titled EP, recording new material and building a loyal fanbase.
In a time of faceless singer-songwriters and bland guitar bands, KHARTOUM represents a new, vibrant, and exciting presence in rock music.
View Profile
GOODIES