Club Night
DIRTY POP - IF YOU WANNA BE MY LOVER...!
Buy Tickets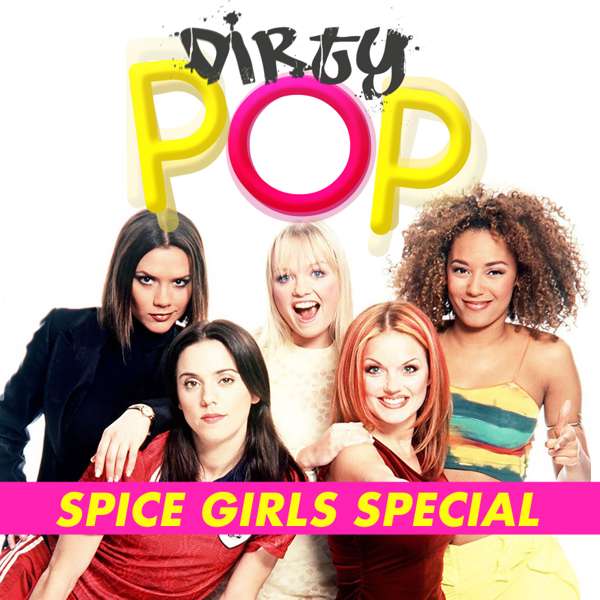 Round up the squad because the gals are back on the scene!
Following yesterday's massive announcement that the original girl gang (minus one...) are heading out on a massive stadium tour we thought we'd pay our own tribute here at Dirty Pop and dedicate this Friday night to the one and only SPICE GIRLS!
The main man Ryan Scott will be playing all the anthems throughout the night plus loads of other pop bangers in between!
Say You'll Be There?
Free guest list and booth booking available - dirtypopcamden@gmail.com
*NSYNC / ABBA / ALL SAINTS / AMY WINEHOUSE / ARIANA GRANDE / ASHANTI / AVICII / AVRIL LAVIGNE / BACKSTREET BOYS / BASTILLE / BEYONCÉ / BLACK EYED PEAS / BLUE / BLUR / BRITNEY SPEARS / BRUNO MARS / CALVIN HARRIS / CARLY RAE JEPSEN / CHARLIE XCX / CHRISTINA AGUILERA / CLEAN BANDIT / DAFK PUNK / DAVID BOWIE / DEMI LOVATO / DESTINY'S CHILD / DUA LIPA / ED SHEERAN / ELLIE GOULDING / ELTON JOHN / EMINEM / FAT JOE / FERGIE / FIVE / FLEETWOOD MAC / FLORENCE & THE MACHINE / GEORGE MICHAEL / GIRLS ALOUD / HALL & OATES / IGGY AZALEA / IZZY BIZU / JA RULE / JASON DERULO / JAY Z / JESS GLYNNE / JESSIE J / JOURNEY / JUSTIN BIEBER / JUSTIN TIMBERLAKE / KANYE WEST / KATY PERRY / KELLY CLARKSON / KENDRICK LAMAR / KESHA / LA ROUX / LADY GAGA / LAURYN HILL / LILY ALLEN / LIONEL RICHIE / MADONNA / MAJOR LAZER / MARIAH CAREY / MAROON 5 / MEGHAN TRAINOR / MICHAEL JACKSON / MIKA / MILEY CYRUS / NELLY / ONE DIRECTION / OUTKAST / PHARRELL / PINK / PRINCE / RIHANNA / ROBBIE WILLIAMS / ROBIN S / RUDIMENTAL / SAM SMITH / SHAGGY / SHAWN MENDES / SIA / SPICE GIRLS / TAKE THAT / TAYLOR SWIFT / THE WEEKND / TIMBERLAND / TLC / TOVE LO / USHER / WHAM / WHITNEY HOUSTON / ZARA LARSSON