AKtion Music Presents
HAWXX
+ POLLYPIKPOKITS + HARI DEBI + TIGER MIMIC + JIMINY H CRIQUET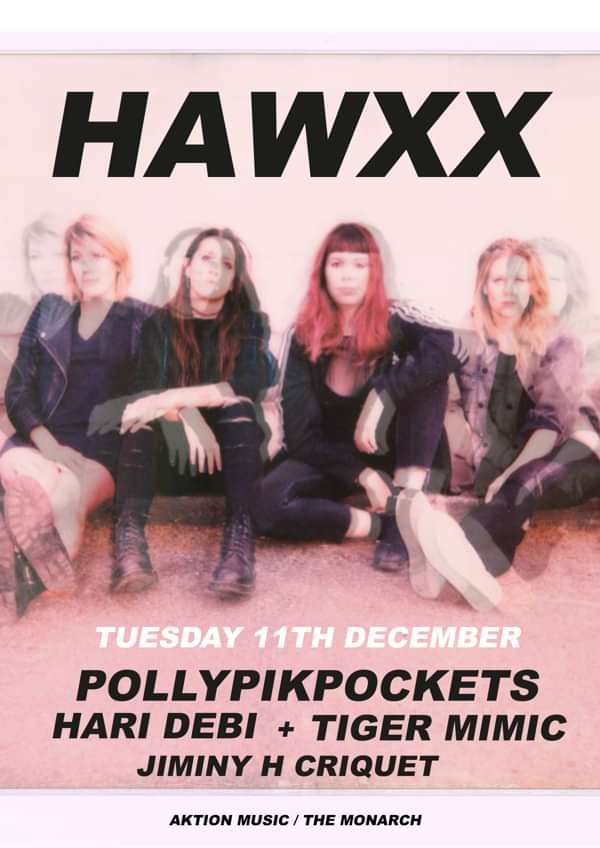 Line Up
HAWXX are Anna, Hannah, Jess and Iman. We're based in London and we're into things like funny voices, feminism, booze, Led Zeppelin, Royal Blood and Skunk Anansie.
HAWXX make music about getting sacked from your job, the deterioration of the NHS, how love can be a mighty bitch, and giving the finger to institutionalised religion.
As experienced session musicians and with Hannah's background in engineering, we write, record and mix our own demos. We are currently gigging, building a presence and have an exciting EP waiting to drop.
Expect phat grooves, catchy lyrics, soaring guitar riffs, intricate harmonies and walls of sound to break down barriers and bring people together.
View Profile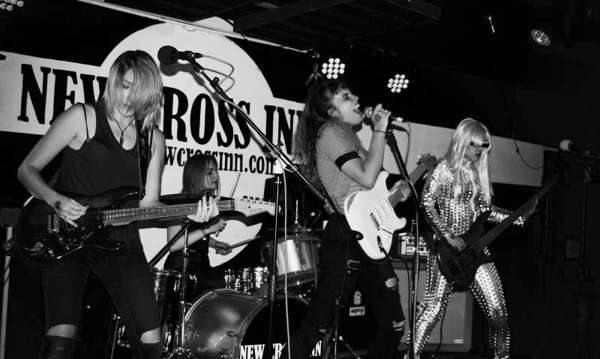 POLLYPIKPOKITS
HARI DEBI
TIGER MIMIC
JIMINY H CRIQUET