FACTORY
+ THE POINT + MAXX PALMER + THE DREAM BROTHERS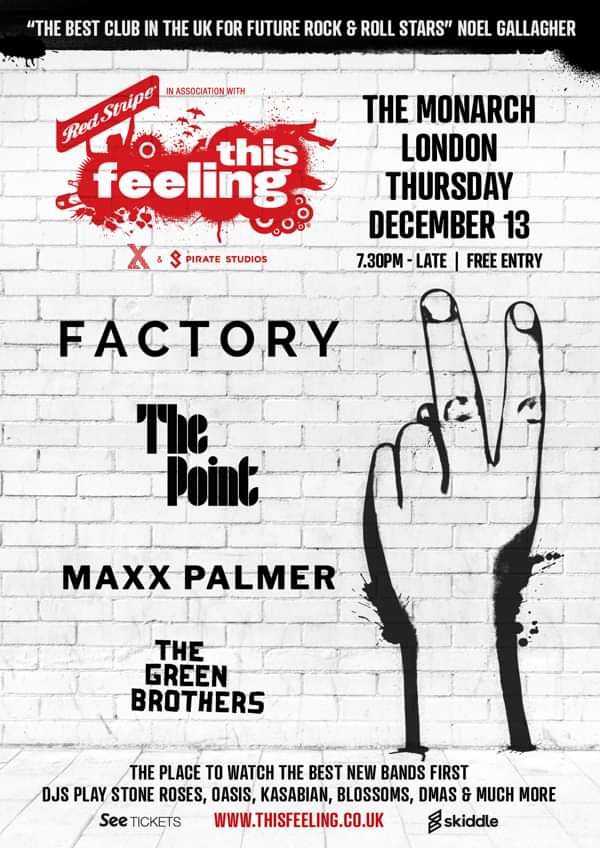 Line Up
Merseyside's most promising act! - Scruff of the Neck Records
Their refreshing sound, mixed with a killer live show, has seen a meteoric rise from local gigs to support slots with the like of Primal Scream as well as festival slots at Tramlines and Dot to Dot all within a dizzying 18 months.
2018 has seen Factory's rise reach a crescendo, ultimately picking up a management deal with Salvation Records, who broke and manage Swiss Kraut-Disco band Klaus Johann Grobe on an international level (Trouble in Mind Records USA, King Plush Publishing Germany).
Factory have also stepped up massively on their latest recording produced by Sugar House (Viola Beach, Pale Waves, Glass Caves etc) which is scheduled for an autumn 2018 release.
All this activity, mixed with such a quick progression, has culminated with an invitation to play Liverpool Sound City with Gigslutz hailing Factory as one of the 8 must see bands at 2018's festival; which will herald the start of Factory's next chapter, which is set to be as big as their ambition.
'The quartet is notorious for creating a storm of guitars loud enough to wake up the neighbouring town. Banish the fog in your mind, and open up your world to the gruff voice and controlled energy of Factory.' Gigslutz
View Profile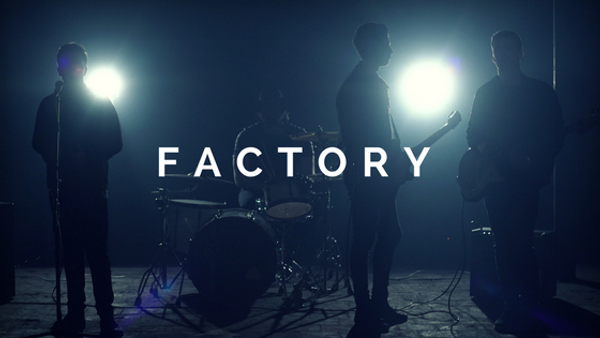 THE POINT
MAXX PALMER
THE DREAM BROTHERS