AKtion Music Presents
HAWXX
+ YuR MuM + TOKYO SEXWAIL + CALLOW SAINTS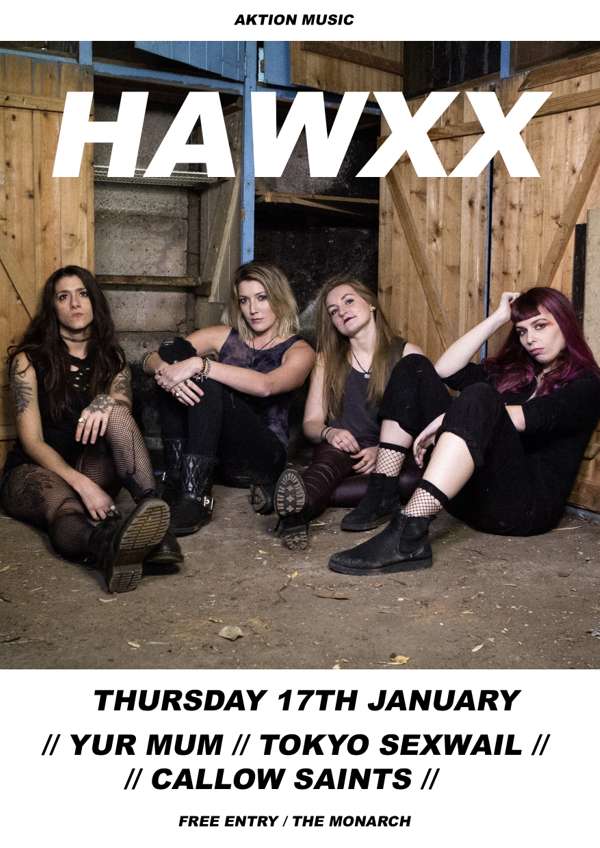 Line Up
HAWXX
Yur Mum is a rock three piece based in London, UK. A band whose name makes everyone smile until they hear singer Anelise's bluesy vocals interspersed with heart-stopping punk screams lift Akos' hard rock guitars: imagine a pissed off Suzi Quattro fronting Guns 'n' Roses".
Described as 'a band to watch out for' by Ged Babey from Louder than War, Yur Mum started building a live reputation across the country in 2016, having played 24 shows in 8 months, from Kent to the Midlands, supporting bands such as Hands Off Gretel, White Miles, Finding Kate and Dream Nails. They have released their debut single 'Igor The Gipsy' and recently 'Yur Mum Live EP'.
2017 will be a busy year for the band, with booked performances across the UK and several festival appearances including the Hanwell Hootie, Blank Generation, Daxtonbury Festival, Unholy Messtival and a Tankcsapda support show at the O2 Academy Islington in September.
Short Bio: 'An improbable band with an improbable name, YuR MuM is a blend of anything that's loud, noisy and comes from the heart. They call it 'road rage' rock.'
Please Visit our official website for more details, music, photos, videos and tour dates.
View Profile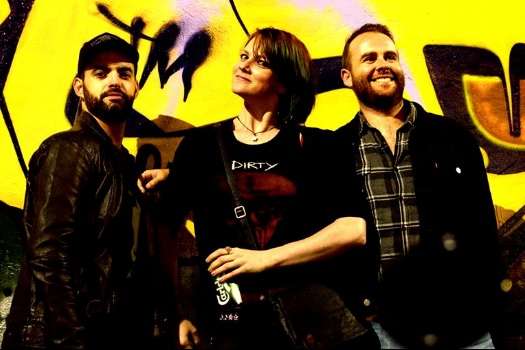 TOKYO SEXWAIL
CALLOW SAINTS