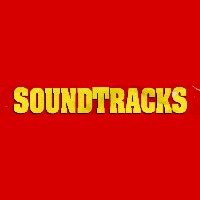 Every Saturday night Doors: 8:00pm – 2:30am Free before 9pm / £3 til 10.30pm / £4 after
We have stolen our father's car, rounded up the brat pack and are heading towards Beaumont at a steady speed of 88mph to reap some dancing havock upon the home of John Lithgow. And we are making sure that NOBODY is in left in the corner!
Come jive to Dirty Dancing, Ferris Bueller, Pulp Fiction, Grease, Pretty In Pink, Lock Stock, St Elmo's Fire, The Commitments, Superfly, Top Gun and all their many many friends.
Soundtracks DJs // The best songs ever from the finest movies ever beamed to screen // Dirty Dance Offs // Drinking // And introducing more general all out tomfoolery
Written & Directed by SOUNDTRACKS DJs
Reserve a table for you and your mates. It's a first-come-first-served basis so get in touch at hello@soundtracksclub.com