Steve Mahoney & The Milkshakes
+ James Perryman + House Above The Sun + Emmett O Malley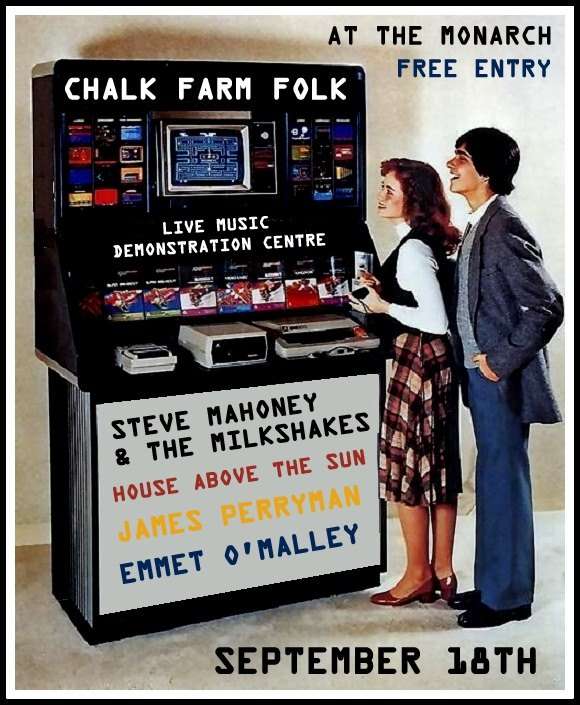 Behold! The return of London's numero uno Americana live music night.. Chalk Farm Folk!
Join us for live music and interactions, community, congregation and good times!
Line Up
Steve Mahoney & The Milkshakes
James Perryman is an alt-country singer-songwriter hailing from West London who has just released his third studio EP, The Narrow Gate.
He has been compared to artists such as Ryan Adams, Father John Misty & The Lone Bellow, due to a broad style that ranges from intimate acoustic songs through to full-on foot stomping rock.
Perryman is best known for his work with Australian siblings Angus & Julia Stone and London duo The Honey Ants. This led directly to the recruiting of his own band featuring Tom Quillfeldt (bass) and Rob Pennel (drums). The trio's early work can be heard on the Live at the Wilmington Arms EP.
Vocalist Olivia Coghill soon joined the three-piece, resulting in the subsequent EPs: To Whom it May Concern and Consumed by the View.
Following an extended break (in which Perryman had two sons) the single Why Do You Only Love Me When I'm Stoned? This paved the way for a broader sound and concepts. Says James: "I just wanted to go bigger, better and more beautiful this time around. After all, it's been a while…"
The new EP The Narrow Gate was released on 16 April 2018 and is co-produced by The Honey Ants frontman, John Grimsey.
"This is pure singer songwriting…" - W21 Music
"Stunning… James has proved with the intricacy and quality of his beautifully-crafted new single that he is certainly one to watch with interest in the world of Americana/Folk." *- Your Life In A Song *
"Perryman's Lyric substance is nicely spiced, paired with the right music... A tasty exploration." - Radio Indie Freeform
View Profile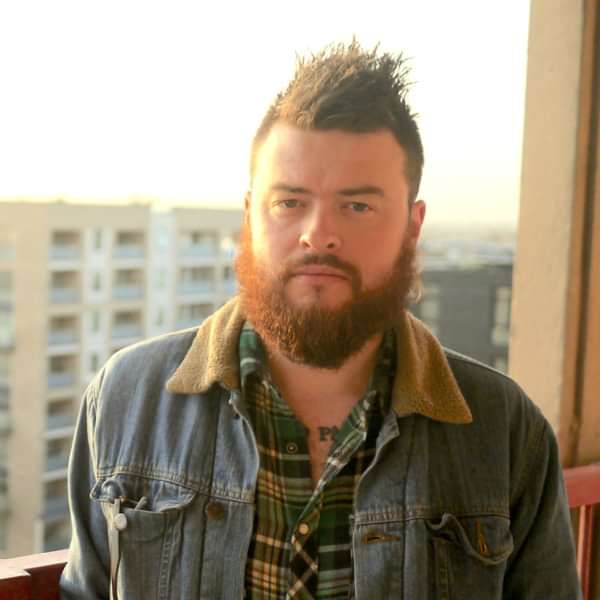 Hailing from South London, House Above The Sun (H.A.T.S) play beatnik Americana exploring elements of blues, folk, alt-rock and country. Their debut album 'Five Hours North' was released in October 2017 to much critical acclaim, blending fiery blues-fuelled rock ('Tonopah', 'Runaway Devil') with mellow country-soul ('Footsteps', 'Eagles Dare'). Their sound has been compared to a diverse array of artists such as Wilco, The Kinks, Kurt Vile and Lucinda Williams.
The four-piece group is led by singer/songwriter/guitarist Jim Moreton and Arizona born singer/guitarist Ariel Moreton. Since the release of their self-titled debut EP (2015) they have been developing their distinctive blend of rich male/female harmonies, inventive guitar motifs and dynamic grooves. The band have been performing regularly in and around London with numerous concerts and festival appearances including Merge Festival 2016, London Folk & Roots Festival 2017 and Mint Street Festival 2018.
Following a spell of summer festival dates HATS are now busy producing a follow up EP, due for release in 2019.
'This is a band that can both kick like a mule sonically yet charm your socks off with beautifully entwined dual vocals and a real poetic approach to songwriting'-Del Day, Americana UK
'A slow burning gem'' -Real Gone (2017 top ten Releases list)
'House Above The Sun's songwriting has a rich sense of depth. Folk-hewn artistry with a gilded feel, the band's upcoming album melds Americana to some strikingly personal lyricism' -Clash Magazine
'Retro in places, yet also unmistakably modern, House Above The Sun have taken their myriad of influences and turned them into something special' -FATEA
'A very promising debut from the South London band' -David Cowling, Americana UK
'The lush arrangements, wonderful harmonies and rich melodies strewn throughout the ten tracks mark House Above The Sun out as a band already adept at producing fine roots music' -Glasswerk Magazine
Live Review: 'For such a new band they are implausibly well drilled, their two guitars, bass and drums line up arranged for maximum dynamics. But all this would mean nothing without songs, and luckily HATS have them by the bucket-load' -Subba-Cultcha (Live Review-Fiddler's Elbow, London, 11.10.2017)
'A spacious, beautifully textured example of what Americana is at its best'-American Blues Scene ('St Augustine's Blues Premiere)
View Profile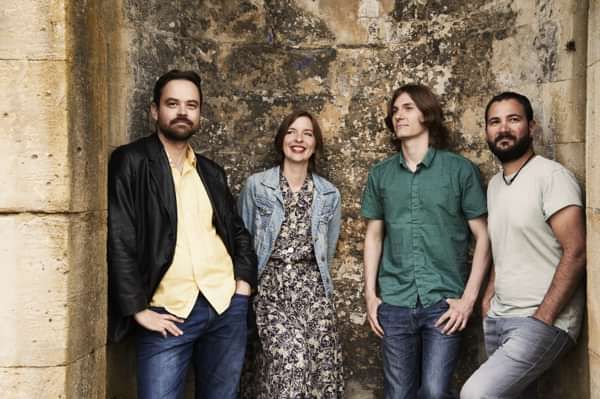 Emmett O Malley