This Feeling
Cascade
+ Luna Rosa + CALM + Maxx Palmer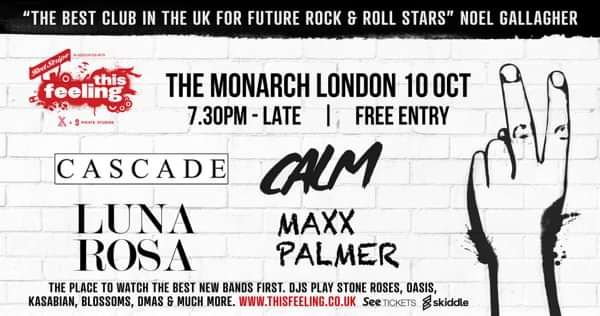 Live:
Cascade LUNA ROSA CALM Maxx Palmer
Line Up
Greater Manchester based post-hardcore Foursome.
Cascade consists of Ste Hill (Vocals/Guitars), Scott Chadfield (Bass/vocals), Andy Talbot (Guitars/BVs) and Scott Jackson (Drums/BVs)
Cascade have recently released their debut single 'Sarracenia' which was immediately a feature on the Alex Baker Fresh Blood show in Kerrang! Radio.
The band are currently about to release their second single Deadweight in the summer '16.
"A soaring blend of melodic hardcore that gets better with every listen" - Alex Baker (Kerrang!)
You can check out more Cascade at:
View Profile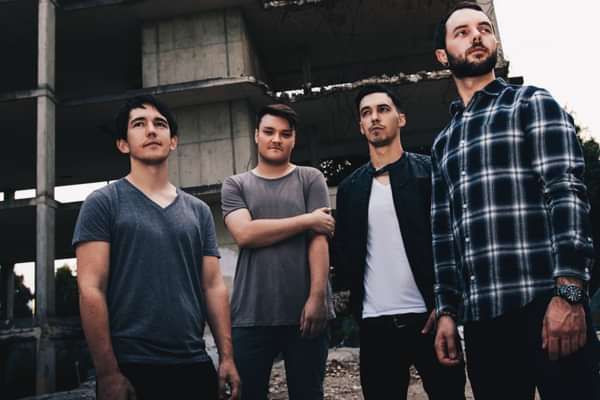 Luna Rosa
Consisting of four early twenty-somethings originating from all corners of the UK, CALM combine elements of anthemic nineties Britpop with slick grooves.
The band released their self-produced debut single 'VIVID' in October 2018 which was praised by BBC Introducing's Dave Monks.
Their follow-up single 'WHAT YOU SAYING' arrived at the end of November which was again quickly picked up for BBC Introducing airplay and crowned part of BBC Introducing Best of 2018.
2019 has so far seen the group release their third track 'SUCKER' and take to the stage.
View Profile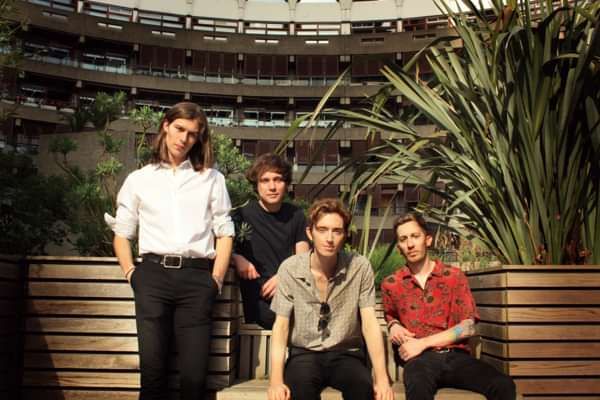 Maxx is an exciting emerging artist from Hertfordshire.
Max Palmer is a young newcomer to the music scene who captures the audience with his original songs. He is a powerful and emotional singer who's making an impact wherever he appears. Influences range from Stevie Ray-Vaughn, Hendrix and Jeff Buckley.
View Profile