Metalworks
A Tribute To Rammstein
RammMeister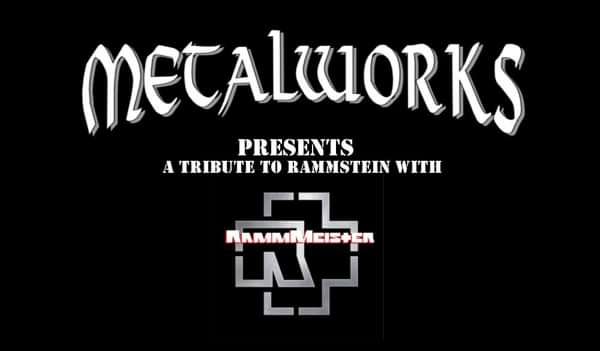 On Sunday 10th November, we are very excited to welcome the return of RammMeister, the premier tribute to Rammstein, featuring the melodic growls of Boris Frank on vocals, the shredmaster himself George Gt Stergiou on guitar, along with the equally skilled hands of Ade Emsley. Our very own hardcore Andy Fuller will be providing the all important keyboard parts and the rhythm section sees the welcome return of Ghost Guilherme Aguiar (bass) and Lucas Robert Williamson (drums). And we are very lucky to be joined on further vocals by the multi-lingual and most wonderful Polina Vidus
Steff and crue will be continuing the night taking the live music right up to midnight. The bar will be open till 12.30am for those night caps. Expect a night full of classic rock and metal covers from AC/DC to ZZ Top...
Only £5 entry from 7.30pm. The live music will start around 8.45pm.
And if you are hungry with all that headbanging, The Monarch will be cooking food till 10pm including the special Metalworks Burger Deal - Burger, Chips and a pint for only £10.