Hot Vox
Vambo Album Release Party
Vambo + Miguel Montalban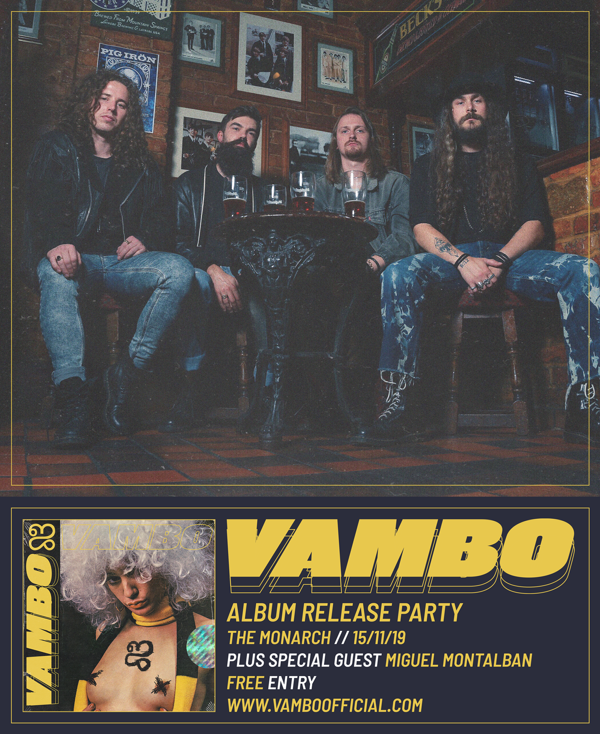 Vambo inspiration stems back to the hard rock of the 70s while at the same time remaining contemporary in both songwriting and recording.
It's creators – Jack Stiles, vocals, a compelling stage presence with an undeniable centre stage magnetism and a powerhouse voice and range to match.. Pete Lance, guitar, a slick stage performer coupled with his outstanding guitar playing skills stand him alongside the very best in rock. Steve Price drums, and James Scott bass, complete the line up.
Vambo follows its own committed path of original rock
Their material is organic, dynamic and overflowing with raw energy and power reflecting the outstanding musicality within the band.