Chalk Farm Folk
Mahoney & The Moment
+ Ben Joseph and the Lay-Lows + Malcom MacWatt + The Verklekemp Brothers + Blake Anthony Robson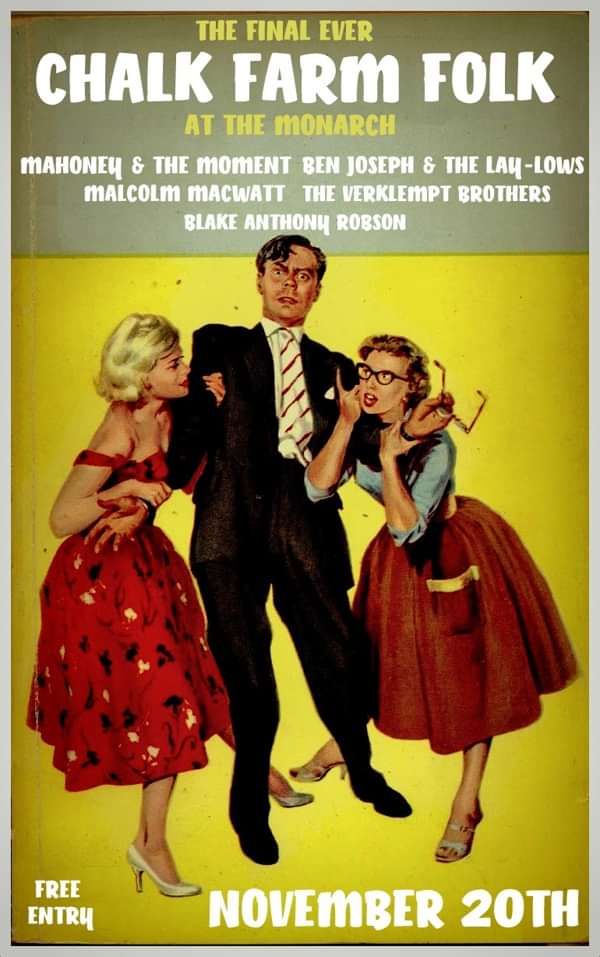 Ladies & gents after 6 YEARS and over 50 fantastic shows.. November 20th will be the Final Chalk Farm Folk at The Monarch!
This night has been amazing and a pretty significant part of our lives over the years..
We've had a great time running & playing the night every month through: the busy ones, the quiet ones, the baking hot ones, the snowy ones, the 'im sick' ones, the dancy ones, The Last Waltz ones, the charity ones, and of course the drunk ones!
Most importantly for us, we've met the musicians we're now best friends with, and have collaborated on countless songs, albums, podcasts, toured and shared good times with!
We've also had the opportunity to meet & hang out with new fans, friends and regulars who we are hugely grateful to for their repeated attendance and support over the years of a grassroots night..
It's been great to also in some way provide the artist community somewhere central to play, with a great stage and venue escape the daily grind.. and this digital dystopia we're all enduring! Huge thanks also to Laine Hines
It would be great to see some familiar faces on the final event at The Monarch on Wednesday November 20th!
xx
As usual, it's an amazing, stacked line up and FREE ENTRY! Come down!
From 7.30pm full live sets from:
Malcolm MacWatt Blake Anthony Robson The Verklempt Family Mahoney & The Moment (with Greg & Daniel) Ben Joseph Rocks
Plus amazing Rock & Roll & Americana music all night long
Check out the posters over the years: https://chalkfarmfolk.wordpress.com
xx
Line Up
Mahoney & The Moment
If you like country-blues harmonica coupled with upbeat, dance your ass off rock n' roll then this is your bag.
Ben Joseph is a singer-songwriter and multi-instrumentalist from Alabama and cultivated in New Orleans who leads the Lay-Lows to the land of sexy southern blues rocknroll. Ben melds his range of music experiences, from playing harmonica in Cajun-country bands to shredding electric guitar in hip-hop groups, to create a live show that is drenched in country, blues, rock and soul. The Lay-Lows consist of drummer Vincent Cudet, guitarist JB Dano, and bassist Jordan Liardon.
View Profile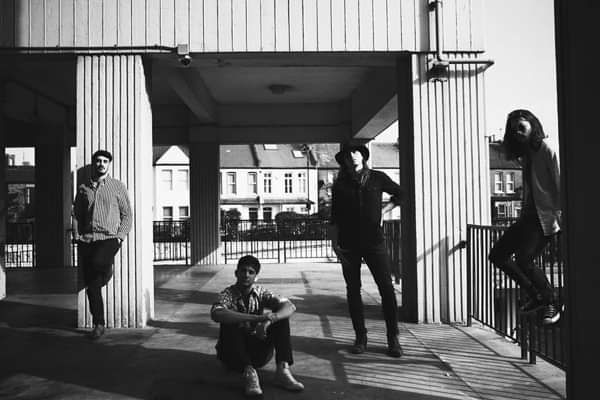 Malcom MacWatt
The Verklekemp Brothers
Blake Anthony Robson