Camden Rocks
The Kut
+ BeXatron + Weekend Recovery + A VOID + The Brandy Thieves + Empty Friend + Punching Swans + House Of Dirt + Almost Always + INDYA
Buy Tickets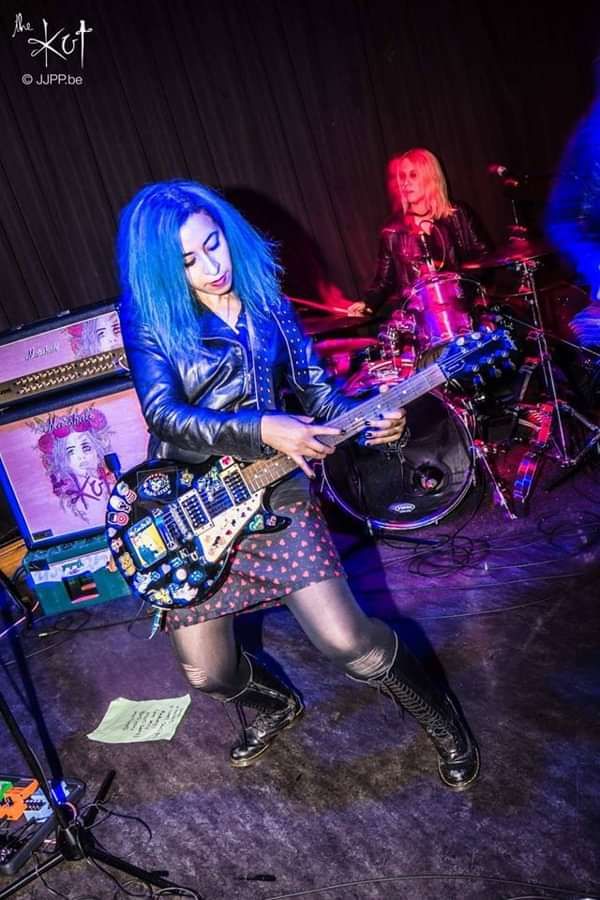 Camden Rocks Festival proudly presents an all-day rock-n-roll bonanza feat. London basement-rock outfit The Kut, Bexatron, Weekend Recovery, A VOID, The Brandy Thieves, Empty Friend, Punching Swans, House of Dirt, Almost Always and INDYA live at The Monarch.
Since the continued success of Camden Rocks Festival, we're running a string of 'presents' shows to give you some of the best new alternative, indie, rock & metal music about!
Line Up
THE KUT (UK, Criminal Records)
The Kut are a grunge-rock trio, inspired by bands including Nirvana, L7, Hole, Deftones, Placebo and Incubus.  Fronted by multi-instrumentalist Princess Maha, their 'Rock Paper Scissors' EP was a quick follow up to 2014's 'Make Up' EP, also produced by James LeRock Loughrey (Skindred, White Zombie, Def Leppard).  The Kut were voted into the winning spots of the MTV Brand New Unsigned Poll for 2014, and have since gained a growing list of industry supporters including Scuzz TV, Kerrang!, Kerrang! Radio, BBC Introducing, Metal Hammer, MTV-U USA, AXS USA, Big Cheese and Planet Rock Radio. The latest single & video, 'Bad Man' was taken from their since sold out EP.  With gnarly grunge guitars, punk beats and gritty screams, 'Bad Man' was premiered via Kerrang! Magazine, as well as added to the top track's feature for Q Magazine and Classic Rock Magazine. This year promises to be just as exciting, with The Kut appearing in the Kerrang! Breakout Stars of 2017 List, featuring a handful of UK bands who will rock 2017.
The live show is just as energetic, with the band voted in as one of the two best acts to play the 'Dog's Bed Stage' after an impromptu set on the 'Dog's Bed Stage' at Download Festival 2015.  2015 also saw the band open the main stages of Glastonbudget and Strummercamp and perform a steady stream of tour dates and festivals. This included 17 UK dates, ending at The Underworld w/ Teenage Bottlerocket. The band also toured through 2016, including sets at Camden Rocks Festival, Glastonbudget, Rebellion Festival, Kaya Festival and a summer UK tour.  The 'Hollywood Rock n Roll Tour', hit the majority of the UK mainland in 37 dates, including a 30 date stretch across August. 2016 ended with the band's first international tour in Germany and a feature on the BBC Introducing Lancashire NYE show. 2017 already has seen the band announced for Camden Rocks Festival, Nice n Sleazy Festival, Glastonbudget and Rebellion Festival. Topped off with some great feedback from rock legends Dave Navarro and Shirley Manson, now would be a good time to check out The Kut.
Listen to the Rock Paper Scissors EP here: http://thekut.bandcamp.com
http://thekut.co.uk | http://facebook.com/thekut | http://twitter.com/thekutgirlsrock | @thekutofficial
Kerrang! Magazine "Led by Princess Maha, this is a neat twist on grunge-pop"
Q Magazine "There's a slice of angst-offloading gutter rock that's a kissing cousin of Hole, but The Kut's scuzz-covered family tree also stretches further back to the garage rampages of The Stooges."
Metal Hammer "The Kut are like the bastard lovechild of Courtney Love and Marilyn Manson with awesome riffs and chaotic live shows"
Classic Rock Magazine "Marks the precise point in the Venn diagram where L7 meets I Wanna Be Your Dog meets Courtney Love, which is equal parts terrifying and a cause for long and rowdy celebration. Punk's not dead, pass it on."
Gigslutz Tracks of The Week Record Store Day Special "This may not be a Record Store Day release, but I couldn't not mention The Kut upon first hearing them this week: three extremely cool women delivering snarling, refreshingly aggressive rock with ferocious energy."
Rock Review "The Kut add that punk element to their sound that Nirvana did, and surprisingly I don't see that a lot... By the end I want more, making me interested in what a full The Kut album would sound like"
Ringmaster Review "More captivating with every listen, Rock Paper Scissors is one of those encounters which make a bigger impact in four songs than many bands can in a handful of song loaded releases"
Indie London "It's hook-laden, attitude-laden, free-flowing good-time of fuzz-rock that demands to be played loud."
Hit The Floor Magazine "if The Kut release a full-length album that continues down the route of Rock Paper Scissors, they could really shake up the rock scene"
Mentioned Reviews "never failing to impress with the energy they power into their work and addictive riffs, creating real earworms of tracks."
View Profile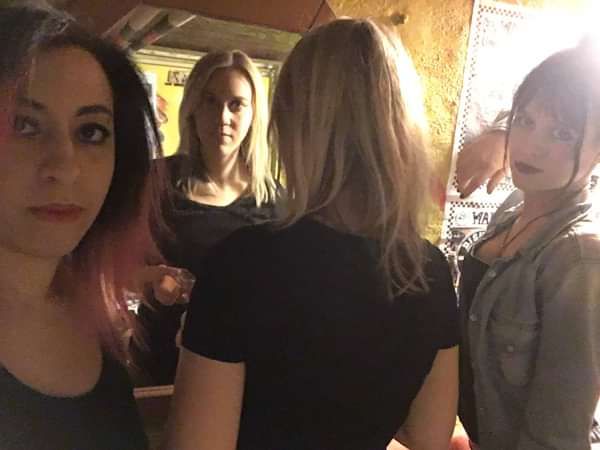 BeXatron
Weekend Recovery are a 5 piece rock/pop band hailing from Maidstone, Kent. Formed this year, Weekend Recovery are proud to be part of the growing Kent rock scene with bands like Slaves, Moose Blood and Get Inuit. They've had the support of BBC Kent Introducing and NME Presents Evening as well as headlining at the famous Alley Cat bar on Denmark Street, and playing at The O2 Academy Weekend Recovery recently supported Malaysia's No1 selling artist Hujan on their London tour, and were described as 'a unique voice in modern rock' by NME's Mark Beaumont and "A great, enthusiastic sound, all that should be there from the rock roots plus some real emotion" Steven Allen – BBC Radio Kent DJ
View Profile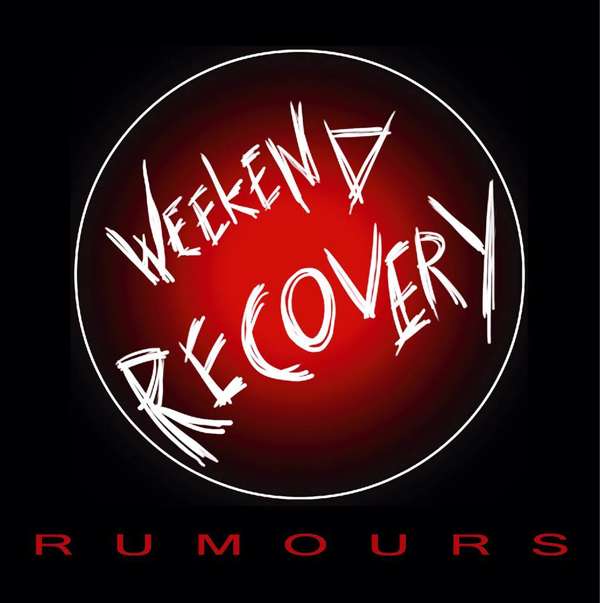 3 piece sonic band from Paris. Will scream "FOURCHETTE-GENOU" in your face and do loads of onche-onche ondulé. Nightmare of sound engineers. "There is beer all over my pedalboard" "Once, I got electrocuted while I was playing" "Charles Aznavour". A VOID will delight you, disturb you, and always surprise you. No one ever knows what's gonna happen when they attend an A VOID gig really. But it's always an unforgettable experience.
View Profile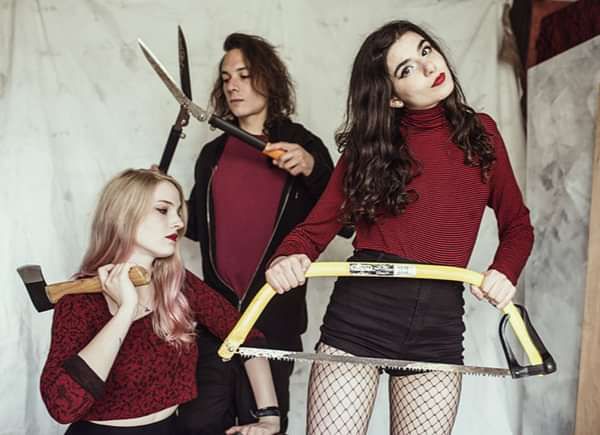 The Brandy Thieves
Empty Friend
Swan-beating noise rock from London/Kent.
Joe Wise: Bass/Vox Greg Webster: Guitar/Vox Pablo Paganotto: Drums/Vox
View Profile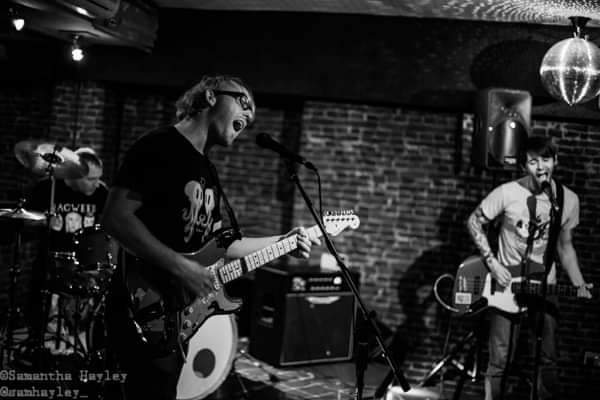 House of Dirt's style has been described as 'Grime Against the Machine', with their fusion of rock, UK rap and experimental vocals to create an 'urban rock' sound. Through this new genre, House of Dirt channel their political messages about inequality, bureaucracy and the impact of austerity on our society's mental health...
Email us: contact@houseofdirt.co.uk
Official website: https://www.houseofdirt.co.uk/
View Profile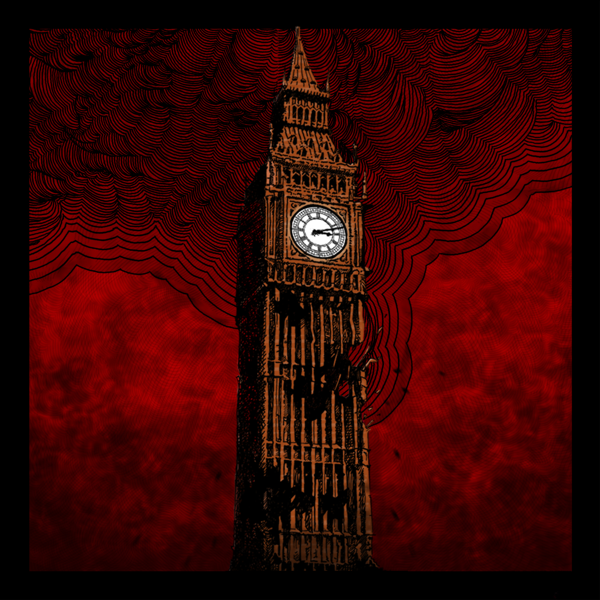 Almost Always
INDYA