UCL Live Music Society
The Christmas Gig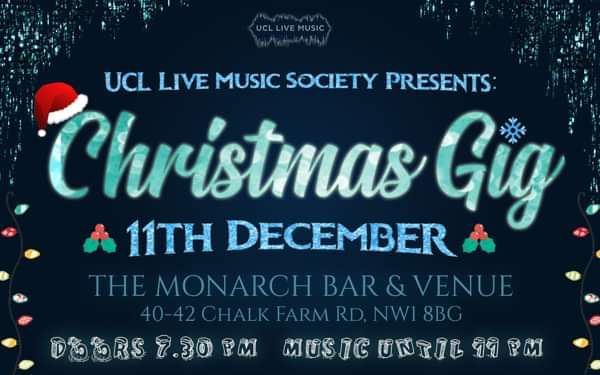 ❄🎄 It's finally here! 🎄❄
Live Music is proud to present the Christmas gig, coming to you to end the term with a bang!
While the cloisters already echo with the the thought of Christmas carols, and the chilly London air hints at the holiday season, we've prepared for your pleasure a groovy (jolly? 😉) set, so come along and dance your troubles away at the Monarch Bar in Chalk Farm on Wednesday 11th of December!
Doors open at 7:30pm Free entry; Music until 11pm
Line-up is to be revealed, which will of course include our UCL Live Music House Band.
See you there! And bring your friends 😁 xoxo