This Feeling
The Gulps
+ Mellor + Among Bright Lights + The Steady Letters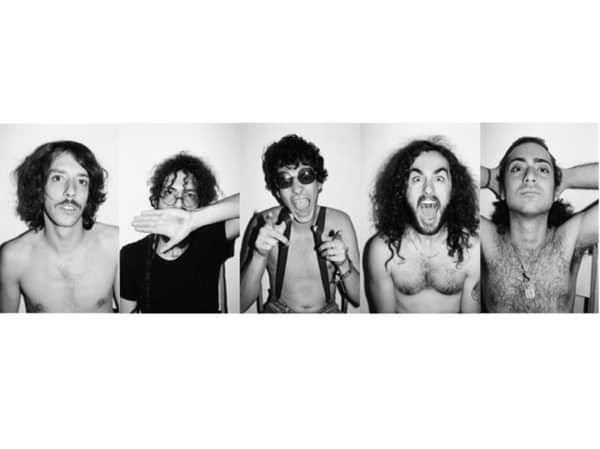 This Feeling DJs play...��Arctic Monkeys, The Beatles, Black Honey, Blossoms, Blur, BRMC, Cabbage, Catfish & The Bottlemen, The Charlatans, The Cribs, The Coral, Courteeners, David Bowie, DMA's, Doves, Kasabian, The La's, The Libertines, Oasis, Primal Scream, Pulp, Reverend & The Makers, The Rifles, The Rolling Stones, The Smiths, Stone Roses, Super Furry Animals, The Strokes, Suede, Supergrass, Temples, Trampolene, The Shimmer Band, The Verve, The Who, Yonaka + lots more including all the best new bands in the land
Line Up
The Gulps exemplify perfectly London's cultural diversity
Formed in the capital in 2017 and hailing from three corners of Europe and the Middle East, this group of young provocateurs have come together with an elegant and sophisticated dirty rock and roll. Here is where furious indie rock meets catchy power pop. The Gulps are definitely here to make trouble
With a growing underground fanbase, the five-piece are reviving the original roots of rock and roll, with a unique take on classic alternative pop, fuelled by a Mediterranean ferocity that creates an audible experience so powerful that it rouses a strong emotional response from their fans, resulting in the only physical manifestation worthy of such a reaction in moments of bamboozlement and disbelief -a gulp!
2019 has been an incredible year for the quintet, they have released 'In The Kings House' produced by The Verve's Urban Hymns and award-winning producer Martin 'Youth' Glover (The Cult, The Charlatans, Dido, Erasure) through his label Youth Sounds. This first EP got glowing reviews and the band brought their vibrant live energy to European festivals including Mad Cool in Madrid, Truck and Camden Rocks in the UK. In October, The Gulps spent two weeks at Youth home-studio in Granada, Spain recording what will be their first album to be released in 2020. While in Spain, the band also played at Space Mountain Festival.
2020 is coming with more exciting news as the group has been invited to play next March at The New Colossus Festival in New York City.
View Profile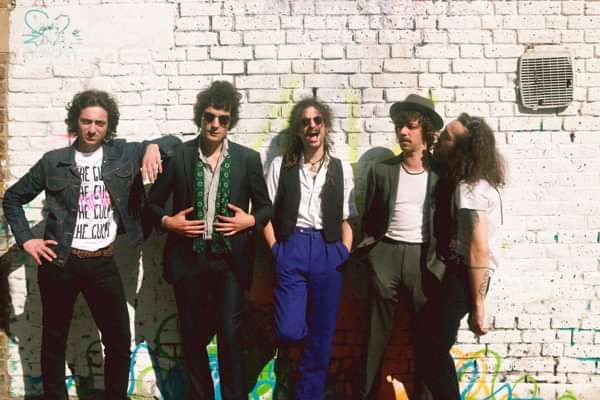 Among Bright Lights
South London indie rockers "The Steady Letters" are passionate about playing and sharing great music. After taking time out to write their own material, they are hitting the scene with their first EP, "Toast"- a powerful combination of blues & garage rock, indie hooks and vibrant energy.
View Profile