Camden Rocks
Mercutio
+ Toffees + Glossii + PET NEEDS + HAiG + Underjoy + Planet 3 + TV COMA + AtticOmatic + Yikes
Buy Tickets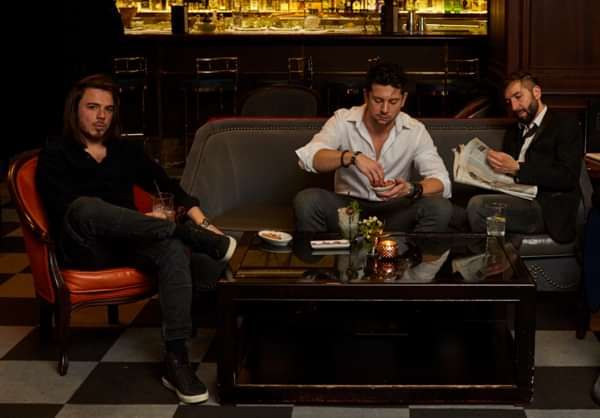 Camden Rocks Festival proudly presents our all-day rock-n-roll Christmas bonanza feat. Mercutio, Toffees, Glossii, PET NEEDS, HAiG, Underjoy, Planet 3, TV COMA, AtticOmatic and YIKES live at The Monarch.
Since the continued success of Camden Rocks Festival, we're running a string of 'presents' shows to give you some of the best new alternative, indie, rock & metal music about!
Doors - 12:30pm to 9:00pm // Price - £10.00 Adv. Tickets - http://camdenrocks.seetickets.com
Age - All Ages until 7:00pm, 18+ beyond.
After Party Cheap List - http://po.st/CRC1214
•••••••••••••••••••••••••••••••••••••••••• About:
Mercutio - https://youtu.be/xGoY-h1YMhc Mercutio are Ross William Wild (Vocals), Fabio Staffieri (Guitar), Francesco Lucidi (Drums). Special guest Andre Lonardi (bass). The debut single 'Back to Nowhere' was mixed by Brit Award winner Alan Moulder and it was playlisted by Planet Rock Radio. The album was very well received critically by all the major music magazines including: Classic Rock, Prog, Metal Hammer and the singles "Anytime" and "Reasons to Erase" had been featured in two compilation albums enclosed on Prog Magazine. They are now working on a new album produced by Diverge Records with Giovanna Romagnoli. The playlist will include the new singles Where the Pain Lives and Shed your Skin.
Toffees - https://youtu.be/VHLG4lDGRp8 Toffees are a fast-rising young band playing "Club rock" with original heavy hooks. They deliver fresh and exciting live performances featuring truly dynamic and soulful vocals fused with epic melodies and beats. Gaining new audiences everywhere they perform and have been featured on BBC Introducing, as well as live sessions for BBC Radio.
Glossii - https://youtu.be/Nd1U59h5WV4 Glossii, hailed by DIY Magazine as "full of raw, gritty, punk-infused indie-rock" which "barely lets up in energy", is a four-piece post-punk band created around South London in early 2017 by Charlie Lock and Guitarist Lewis Smith, along with vocalist Sofia Zanghirella and latest joining member, drummer Reuben Rost.
PET NEEDS - https://youtu.be/3RpfnUIJ7IM Fractured Party Music from your favourite punk rock sellouts. "Scrunchy melodic rock n roll.. right up my street!"- Steve Lamacq "Top find of Camden Rocks so far... great set." - Frank Turner
HAiG - https://youtu.be/9eMweV3u-xg HAiG is the bastard son of Billy Bibby formerly of CATFISH & THE BOTTLEMEN, WRY SMILES and NEW YORK TOURISTS. HAiG produce what is best described as an explosive, melodious rock n roll sound with a hint of alternate flavour.
Underjoy - https://youtu.be/2YUPjUKYfM4 Underjoy is a London based alternative rock band. After forming in 2018, they began gigging regularly around the UK. Underjoy are currently releasing singles produced by Paul Sampson (The Primitives, Catatonia). Their first album is due to be released on vinyl mid February 2020. Both their current releases have been aired on BBC Introducing and Future Radio.
Planet 3 - https://youtu.be/c-6w12fDldw Pulling influences from Counting Crows, Pearl Jam, Queen, Beck and the Wildhearts. Planet 3 have an alternative, organic sound with melodic vocals and musical hooks that draw you in.
TV COMA - https://youtu.be/PlGWIEkwBe8 TV COMA are a self hating millennial rock band raised on a lean diet of crap beer and weezer albums. Off the back of their debut EP release under Wiretap Records they were featured on Spotify official playlist 'Hot New Bands', Radio X (John Kennedy), BBC Introducing (Danny Fullbrook), Louder, Fresh On The Net and The Alternative. TV COMA are now gearing up for a full debut LP release in 2020. TV COMA are millennials too. TV COMA are just like you.
AtticOmatic - https://youtu.be/MT9vqBG499E Naïve tunes by gross funk goons.
YIKES - https://youtu.be/atfQSQKUdak Y!KES are a big block of noise from the UK.
Line Up
We are a 4-piece indie-pop band from Leeds. We met at Leeds College of Music, studying Jazz and Folk. We are influenced by acts such as The 1975, Catfish and the Bottlemen, Fickle Friends. We also really love Prince, Michael Jackson and Stevie Wonder.
Our single, 'Can't Sleep' is being released on iTunes, Spotify and more on February 2nd!
View Profile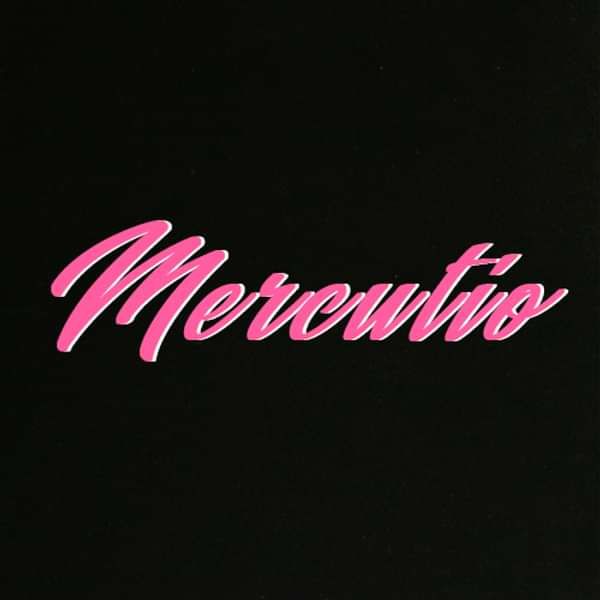 Hey, Toffees are a young British rock band formed in Milton Keynes in 2013. Since forming they have toured extensively in the UK, building up momentum and success. They have been compared to Muse, Kasabian, Hozier and James Bay with strong roots in rock and R&B. Most recently Piers Nolan (lead singer/guitarist) has been working with Daniel Green (Coldplay producer). The effects of this can be best heard on such tracks as 'GRACE' and 'FOOLED AGAIN' which clearly show the beginning of an evolution within the band. Toffees are currently receiving lots of FM radio airplay. Last year they played a variety of festivals all over the Uk including Isle of wight, V-DUB (Pigeon Detectives headlining), and a number of Charity Fests! This in part is due to their current sponsorship by the brilliant kids Cancer charity Clic Sargent .
Toffees headlined at the Islington 02 on Jan 16th 2016 to a full house and are now booked to perform alongside, band of the moment Trampolene @ the brilliant Jamm in Brixton on Feb 6th. In early March Toffees are scheduled to return to the 02 Islington and in late March They are headlining the Milton Keynes / Leighton Buzzard Oxjam Fest and will be joined by a line up of Six other up and coming Artists,
Please check us out on: www.toffeesofficial.co.uk Facebook.com/toffeesofficial www.youtube/toffeesvideos
View Profile
Glossii, hailed by DIY Magazine as "full of raw, gritty, punk-infused indie-rock" that "barely lets up in energy", is a four-piece post-punk band created around South London in early 2017 by Charlie Lock and Guitarist Lewis Smith, along with vocalist Sofia Zanghirella and latest joining member, drummer Reuben Rost.
Glossii's hard-hitting riffs and bursts of aggression create the ubiquitous back-beat for Sofia's femme-fatale lyrical insight- reminiscent of other bands such as Wolf Alice and Garbage with a detection and a nod to the original allure of Blondie.
2018 has been an impressive debut year for the band, performing at Camden Rocks Festival on the Doc Martens stage, supporting HMLTD in Guildford and releasing their debut single: Headache, which has received significant support from Diva Magazine & Amazing Radio.
Headache and Runaway Rockaway was produced, engineered and mixed at Eastcote Studios by the renowned George Murphy.
View Profile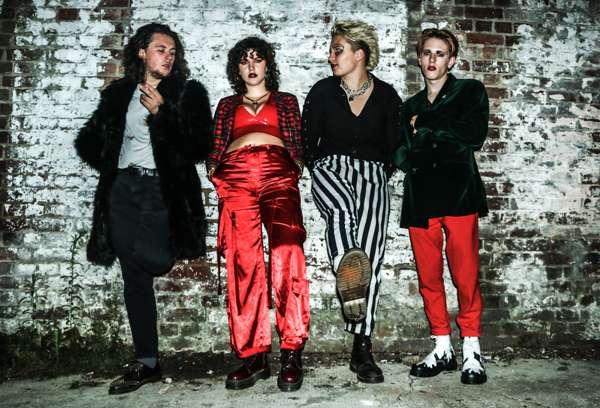 PET NEEDS
To open up proceedings lets introduce HAiG…which is the present, the now and the future. Described by none other than themselves as a Bastard son of their former glories and providing us with a balls deep explosive rock and roll sound plus a touch of hop. (In the liquor term not the hip one!)
To touch on the past glories that make them tick as an experienced and cohesive unit from the off, let's start with Billy Bibby who is the lead singer of HAiG and co-founding member of 'Catfish & the Bottlemen' with which he played and recorded on the platinum selling album 'The Balcony' until his departure in 2014. Next we have Carl Rutherford & Joe Mooney formerly of 'New York Tourists' who have played prestigious gigs such as Kendal Calling, Y not Fest along with arena support slots with the likes of Kaiser Chiefs & Status Quo, not to mention radio support over the years from Radio X, BBC Introducing and Sirius fm. Let us not forget the main axe man Tom Hill, the youngster of the band. He cut his teeth at Berklee college of music in Boston which in itself is tremendously difficult to get into, he was also Billy Bibby's guitarist in his last project 'Billy Bibby & the wry smiles. They themselves had relative success with NME's Mark Beaumont saying "A few true talents to go on to outshine their ex bands… Such a talent is Billy Bibby…" and also similar to NYT having vast radio plays across the UK and playing well over 100 gigs and festivals each year whilst active.
Haig have come together by what most people might call fate. We might just say that Carl & Bill are mutual friends through touring, A phone call, A rehearsal in Blackburn Lancashire hometown of Carl, Joe & Birth place of Billy, and pinch of Spanish Tom completed the Line-up which has led to The release of All On Us in June 2019 which is available on all major platforms, including HAiG's old school approach to bringing back B sides Bide Your Time. HAiG have recently signed to Global Label Golden Robot Records & The fire has been lit for 2020.
CLINT BOON - XS Manchester & Inspiral Carpets has chipped in with his say on the single... "Another masterclass on how to write great edgy guitar pop from Mr Bibby. New single 'All On Us' is a classic radio and club anthem all primed and ready to go. Keep at it, your time will come"
View Profile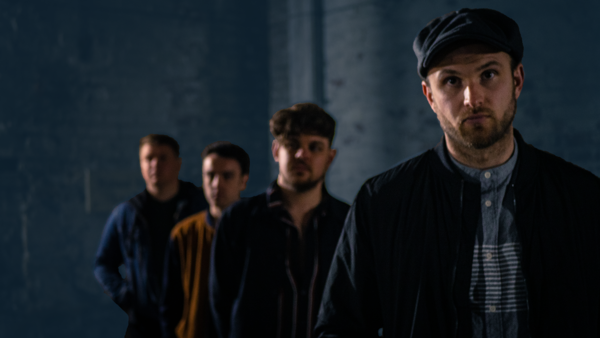 Underjoy is a DIY London based Alternative rock band. After forming in 2018, the band began gigging regularly around London and its surroundings gradually building up a loyal following.
In 2019, Underjoy recorded their debut album with producer Paul Sampson (The Primitives, Catatonia, etc) at Resident Studios London. The album is currently being released one single at a time with DIY music videos all created by the band members.
Underjoy has released 2 well received singles "Move So Slow" and "Ella-Louise" both of which have been featured by BBC introducing and Future Radio. The band's next release is due on November 23rd2019.
Underjoy's full album will be available in December 2019 exclusively on vinyl. In the meantime, the band is organising a tour of France which will take place in the summer of 2020.
View Profile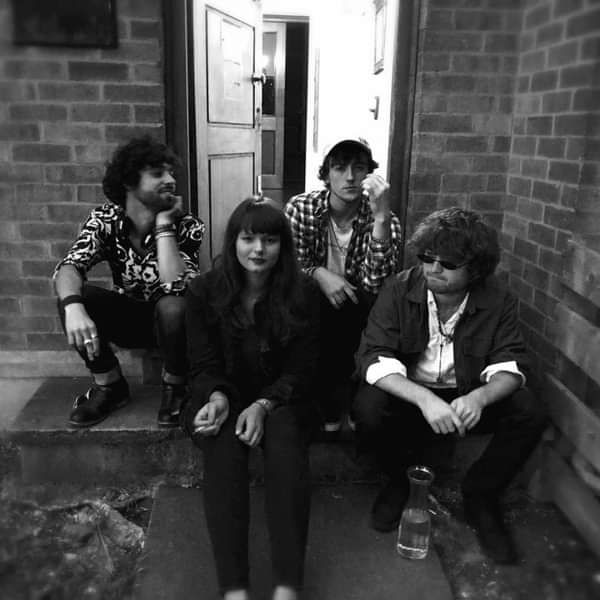 Planet 3
TV COMA
AtticOmatic
Yikes