Camden Rocks
SLATER
+ Alex Bayly + The Graft NW1 + ENTT + Fink Tree + Apollo Junction + The New Nostalgia + Midnight Shoppers + The REAL Marianna ZAPPI + The Dark Light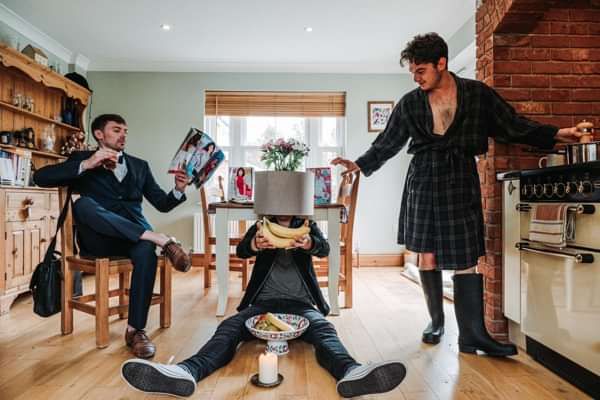 Camden Rocks Festival proudly presents an all-day rock-n-roll bonanza feat. SLATER, Alex Bayly, The Graft NW1, ENTT, Fink Tree, Apollo Junction, THE NEW NOSTALGIA, Midnight Shoppers, The REAL Marianna ZAPPI and The Dark Light live at The Monarch.
Since the continued success of Camden Rocks Festival, we're running a string of 'presents' shows to give you some of the best new alternative, indie, rock & metal music about!
Line Up
For fans of Led Zeppelin, Catfish and the Bottlemen and Rival Sons, SLATER is the brand new hard hitting, indie rock n' roll band from London. With killer songs and energetic live shows, you'll see for yourself why guitarist Harry Slater has been hailed as a "guitar virtuoso" by Planet Rock Radio.
View Profile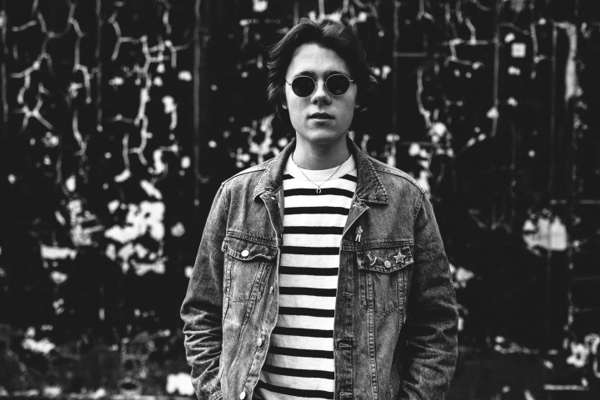 "Alex Bayly's 'Clear Air Turbulence'...It's a soft, dreamy piece of guitar pop" - Clash Magazine "Beautiful"- BBC Introducing "Gorgeous ethereal balladry" - It's All Indie ​ ​ 'The track is rich in his brittle but sweet vocals, Americana tinted guitars and soothing backing vocals, it's certainly one you'll be having on repeat.' —*It's All Indie *
'Dreamy guitar licks and a tight bass line keep this track driving like a folk arrow through snow.' —*Chillfltr *
'[New America] It's this duality that perhaps works best for Alex Bayly and goes a long way in creating a unique voice in a scene dominated by big American names. Indeed I can't once remember any track as quintessentially English as St. Valentine to also contain slide guitar.' —Tapes Tell Tales ​ In February of 2018 Alex Bayly arrived on My Little Empire Records with his beautiful debut single 'Wade in the Water', channelling the gorgeous ethereal balladry of Jeff Buckley and the off-kilter guitar work of Andy Shauf.
View Profile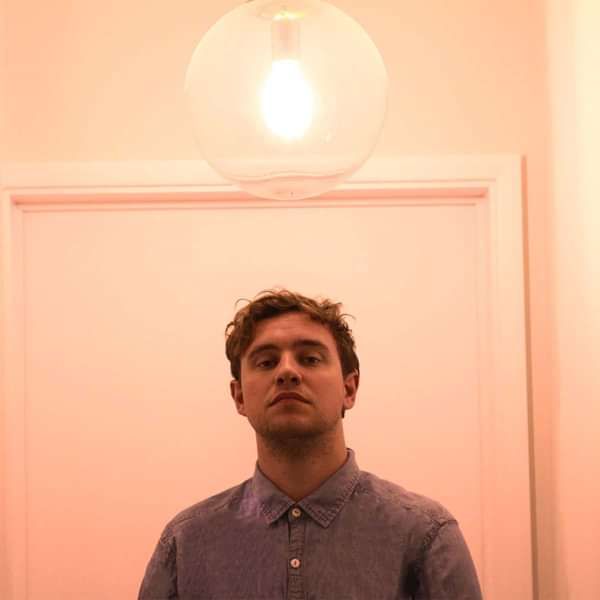 The Graft NW1
ENTT are a three-piece Alternative Electronic Band from London, UK. Formed in 2017, their paths crossed through their love of music, and a simple recording session sparked the start of the reformation of ENTT. All three members have been involved in the music industry for around 10 years between them, and their range of skills are extensive; guitar, piano, lead vocals, backing vocals, production, editing, mixing and sound engineering. These highly talented entrepreneurs are self-sufficient in their abilities, and have the tools and skills to move forward as a band.
Their aim is to bring alternative and electronic music, and infuse the two genres together to see the reaction that will be made as a result of their experimental work. As a live band, ENTT combine the raw elements of rock with alternative drums, 80's lead guitars, hard-hitting basses and work this with the electronic input of highly complex, but rewarding synthesisers, essentials such as sample pads and the influence of Dance with the live backing of DJ Decks.
Kaan Kara and Elliott Caffrey have been involved in an earlier version of ENTT and other projects before the current formation you see today. The duo are also business entrepreneurs, running their own recording studio business known as ENTT Studios. Mary Marie has used her vocals as her instrument throughout the majority of her life, previously being involved with world renowned artists and record labels, before finding her paths leading to a band life.
With influences ranging from modern electronic artists, to alternative two, three- and four-piece London based bands, the UK collective are wanting to experiment within their genre. Researching and working ideas previously thought to be untouchable and unworkable.
View Profile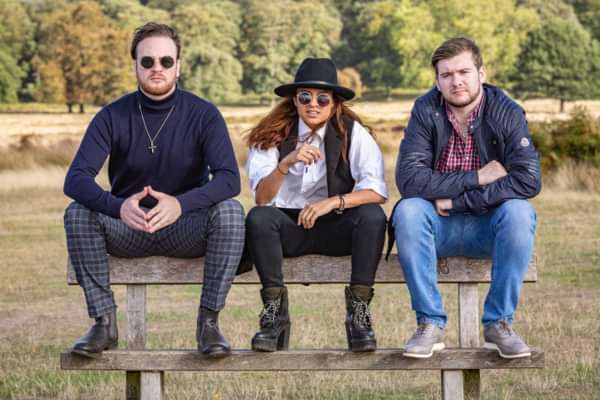 FINK TREE, the alternative rock band is part of a thriving music scene in Poznań, Poland. The group has been formed in 2014 in Poznań, Poland and consists of Miqus (vocals, guitars, keyboard), Maciej (guitar), Krzysztof (bass) and Filip (drums) efforts to create great music.
Lately the band has been working with the biggest indie record label in Poland called Kayax, releasing a song "I FEEL" and their self released track "SINNER" has been featured on Mostly Strings YouTube channel.
Currently FINK TREE is working hard on their debut album and social media awareness. Song "LOVE SOMEBODY" from their yet unreleased material has been performed LIVE on national TV.
The group has been participating in events such as: SongsCon Berlin 2018 (in front of people from music industry on Yamaha Talent Stage), Hard Rock Cafe Warsaw (Sony Music Talent Show), HRC Wrocław, Hitch-Hiking Festival in Italy or Stary Maneż.
More information and music can be found on the FINK TREE official website https://www.finktree.com/
View Profile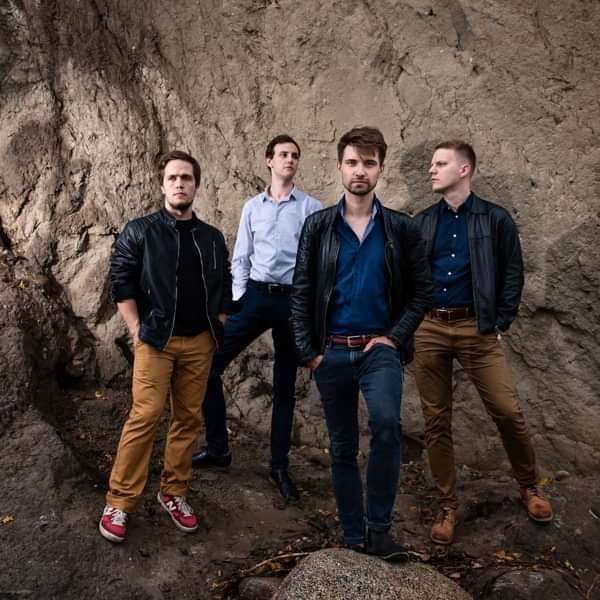 Apollo Junction are a Leeds band played by Janice Long, Graham Norton Steve Lamacq, Chris Hawkins and BBC Introducing. Written about by the music pages of The Times, The Daily Mirror and The Sun. Thy write indie electro music with huge choruses.
View Profile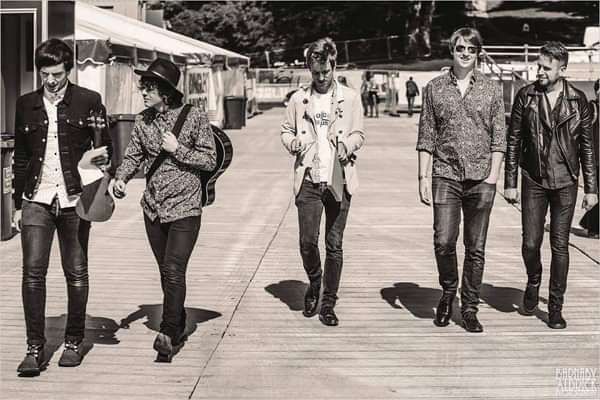 The New Nostalgia
Midnight Shoppers
The REAL Marianna ZAPPI
The Dark Light